My husband Gerald & I lived in Saskatchewan all of our lives until we moved to Nova Scotia in 2007. I originally started painting so I could cover my walls with vivid memories of good times. I love taking pictures, and, after a holiday, I would always find a few pictures that would inspire me to create a special painting. In additional to my personal works, I decided after we arrived in Nova Scotia to turn my passion into a career. I opened Donna's Galley in Bayside, Nova Scotia, in 2015, and have operated it since then. As of July 2017, we (and Donna's Gallery) are moving to Buena Vista, Saskatchewan, which is located on the shore of Last Mountain Lake, about 30 minutes NW of Regina.

I feel art is a very personal thing. I hope that one of my paintings speaks to you, or, if you like, I can create a special one just for you as a commission. My main themes are landscapes (especially anything water related) and portraits. I paint in both oil & acrylic. As always, whether you hire me for a commission, or buy one of my original artworks, I'll ship any order over $300 to you free, regardless of where you are on this planet.

In 1988 I took my first oil painting class, and in 1999 I attended the University of Saskatchewan; Emma Lake Workshop. Over the years I have taken other classes and continued to paint for myself. It wasn't till 2012 I decided I would part with some of my work and sell some pieces. As of 2015 my new studio was finished.

From 2012 to 2016, I participated in plein air painting at the "Paint Peggy's Cove" event, held as a part of the Peggy's Cove Festival of the Arts in Peggy's Cove and the "Paint the Town" event in Annapolis Royal.

I have a selection of paintings for sale. Please drop in to my gallery at 4310 Prospect Road in Bayside (or, in Buena Vista SK starting in July 2017) when my sign is out, or, call me to make a private appointment. I look forward to meeting you and sharing my art with you. Once you're here, I think my paintings might bring you the same feeling of peace, tranquility and serenity that I feel when looking at them.
The following are events and shows that I have been a part of since 2012;
2012 – 2016 "Paint the Town" plein air painting event, Annapolis Royal, NS
2013 – 2016 "Paint Peggy's Cove" plein air painting event, Peggy's Cove, NS
2016 Displayed some of my paintings at the Uniacke Estate Museum Park in Mount Uniacke, NS, for their 200 year celebration
2016 Displayed some of my work at the RBC in Tantallon, NS
2013-2015 Member of the Lunenburg Art Gallery
2013 – 2016 Peggy's Cove Festival of the Arts, Studio Tour
2013 Conducted a show called "Our Wilderness" with three other artists at 1313 Hollis Street, Halifax, NS
2012 "Paint Sea on Site", Lunenburg, NS

Donna's Gallery info (Till June 30, 2017);
Address: 4310 Prospect Road, Bayside, NS
Phone: Home 902-852-3126
Mobile 902-237-2096

Donna's Gallery info (After July 7, 2017);
Address: 1291 Grand Ave., Buena Vista, SK
Phone: Home (306) 729-0020

You can also see some of my work displayed for sale at;
Tripp's Gallery; 268 St. George St., Annapolis Royal, NS
Shaw's Landing Restaurant; 6958 Prospect Road, West Dover, NS
Granite Springs Golf Course; 4441 Prospect Rd, Bayside, NS
Me and My Family 2011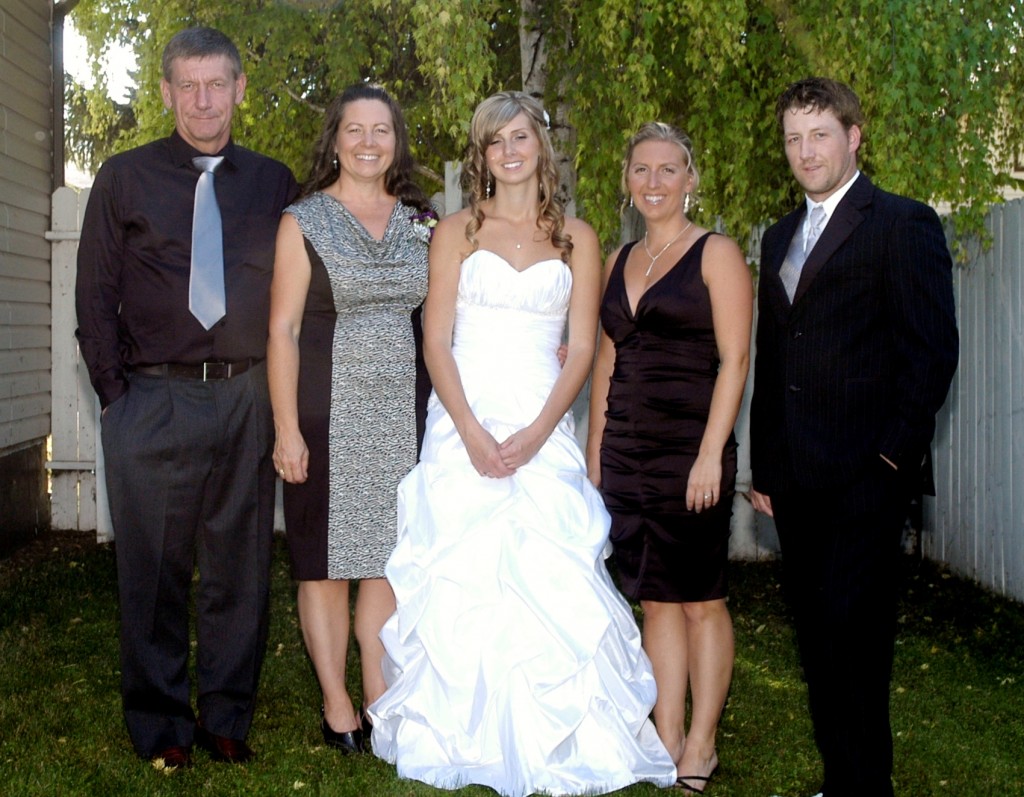 Our Family is Growing 2016